CUSTOM DATALOGGER PLUGINS
Custom software for industrial monitoring.
Minimize your total costs of ownership (TCO) by taking advantage of our ecosystem of ready-to-use applications and tailor-made interfaces, modify the management and data exchange logic between machines, and model the monitoring system on the real needs of your business, your application, or your customers.
Choosing our products means maximum configurability for your network of industrial monitoring devices, making it efficient and free of feature redundancy, and, above all, effective with all the specific features needed by your company, your O&M team, or your customers.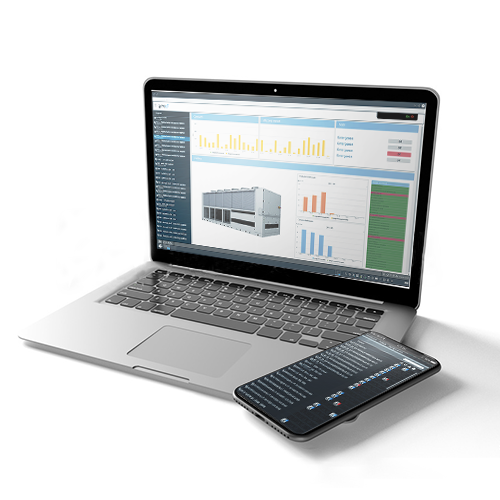 Discover the added value of our software.
Higeco offers you the features of a monitoring and remote control system with all the flexibility of a software that can be customized without coding.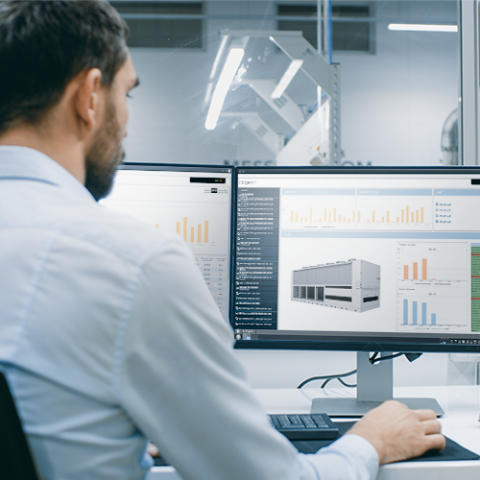 Our software
Standard or Custom. With us, you will always have what your business needs.
Higeco software gives you the means to interact directly with monitored machinery and devices. The basic plugins already come with all the features to satisfy most industrial IoT needs. However, for the most demanding customers, an integrated software development kit (SDK) is available for easily customizing projects.
Reduce development costs by using Plugin Creator to create new applications, adapting them to the specific needs of your business or your customers. You can do this quickly and easily using an intuitive drag & drop editor or by implementing the code yourself.
THE BASIC FEATURES OF OUR PLUGINS
Everything you need for industrial IOT.
Real-time data export
Share any data in real time with other systems via Modbus TCP/IP protocol
Driver manager
Develop and modify your own Modbus RTU/TCP drivers.
FTP Export
Send any data to a remote FTP folder.
Page creator
Create overviews and interfaces for your datalogger with this drag & drop editor.
Scheduler
Manage the automatic sending of commands to your devices by calendar
VPN Connection
Create secure VPN connections directly from the datalogger, without having to invest in additional devices
Alarms manager
Create and customize the alarms of monitored machinery.
Condition
Enable automatic operation logic in action-reaction mode
MT Connect
Take advantage of Industry 4.0 protocols and tax benefits
Mail tool
Create custom reports and automatically send them by email.
NMEA GPS reader
Locate your devices wherever they are in the world.
Advanced Data Aggregation
Elabora i dati raccolti attraverso l'implementazione di formule matematiche.
Double BackUp
Process the data collected via the application of mathematical formulas.
User profiles
Manage data access according to user categories.